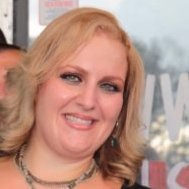 Specializing in Sliding Glass Door Repair, Window Repairs, Glass Replacements for Doors and Windows, Front Door Glass Insert Glass Repair and Replacement, Custom Sliding Screen Doors, Custom Screen Windows, Custom mirrors, Custom Tabletop Glass, Hardware Sales, Refurbishing Sliding Doors and Windows. Selling all specialty Hardware.
FAMILY OWNED AND OPERATED
#1 SLIDING GLASS DOOR & WINDOW REPAIR SERVICE AND FULL-SERVICE GLASS COMPANY
You don't need to purchase new doors. There is a better solution!
SAVE TIME AND MONEY
Replacing the hardware and/or glass in your existing sliding glass doors and/or windows can you save you hundreds of dollars. On average, repairing your sliding glass door and/or window will save you 80% of the cost of buying and installing a brand-new sliding glass door system or brand-new windows. With the rising costs of gas and materials, new systems have gotten so expensive and unaffordable. Compare the tedious process of selecting, buying and installing new sliding door and window systems with the simple, yet effective process of hiring us to come to your home, repair the sliding glass door and window right on the spot, while you just watch. We will clean up and not leave a trace of even being there, except for a great working sliding glass door and window, better than brand new!
Broken Glass? We have the easy solution for you! You do not need to buy a new window or new door…We replace glass right at your site and you don't have to lift a finger. We also offer new Custom Frameless Glass Shower Enclosures. Getting sick of a shower curtain, we will upgrade your shower to a modern clean glass shower! Maybe you can add something to this part.
We Are Licensed & Certified
It is INCREDIBLY important to find a licensed & insured glass and glazing contractor. Our company is properly licensed and insured to serve you. State of Florida Glass & Glazing Specialty License (Click Here For Link). All of our employees are in-house, not subcontractors, who do background checks.
Same-day appointments available
Fast and Efficient Service
Leaders in the glass repair industry
Affordable Rates
Easy Payment Solutions
We provide the fastest, most reliable Glass Replacement, New Frameless Glass Shower Enclosures & Sliding Glass Door and Window Repair Service in the Hillsborough, Pinellas & Pasco Counties & Surrounding Areas.
Emergency Glass Replacement
We Repair All Sliding Door & Window Problems
Over 2,000 Five Star Rated Reviews
Same Day and On-Time Technicians
Professional & Affordable
WHY CHOOSE US?
FLEXIBILITY
We understand a busy schedule. That's why we are happy to work around yours. Call today to schedule an appointment with our techs.
ALL DOORS WELCOME!
Whether your door is modern or ancient, fear not! Sliding Door Replacement Inc. has the remedy for all your rolling troubles.
TRACK AND HEADER REPAIR
If hauling open your sliding door requires the body builder like strength, it's likely you are experiencing "Track and Header" issues.
PART REPLACEMENT
Upon inspection, your sliding door professional will be able to tell if the components of your sliding door can be repaired or will need replacing.
License No. SCC131151520
19121 N Us Highway 41, Lutz, FL 33549