Network abundantly, we DARE you!
About RGA
RGA Network provides support for small businesses! It's a Revenue Generating Activity! We are here to support the entrepreneurs, the start-ups, sales men & women, the doers of the world. RGA Network is the most unique business networking organization in the country! For over 12 years businesses have trusted us to be a resource that helps them grow. We promote building relationships and communities not limiting opportunities. We're inclusive vs. exclusive. We're collaborative vs. competitive. Our goal is to empower our members through a combination of networking opportunities, events, education and resources. Come join us at a local meeting and let us share the RGA experience with you. With meeting locations throughout Central Florida and beyond, as we incorporate all of our new capabilities RGA is positioned to spread throughout the South East and take the country by storm. 
We believe that entrepreneurship is the pathway to freedom! our mission is to create an organization that empowers business growth ACROSS THE COUNTRY!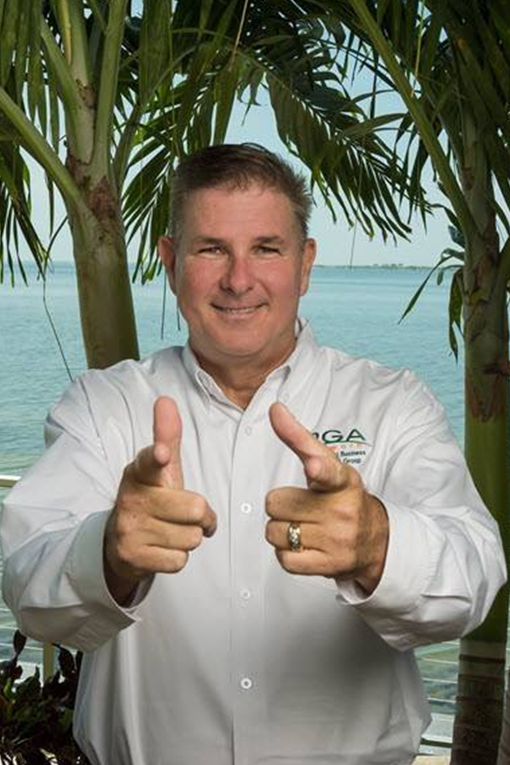 Why Should You RGA?
RGA, Revenue Generation Activities, was founded in 2010 with the intention of providing an affordable and effective platform for members to grow their businesses. Our Founder, Mark O'Donnell, incorporated best practices gathered through years of experience in networking.
Specifically, he designed the RGA model to provide a a place for members to get to know, like and trust each other. That means in an environment that is inclusive and family friendly while still professional and respectful of each others time.
The RGA framework was designed with today's busy professionals in mind:
The ability to be spotlighted and speak for 15 minutes at any of our in-person or virtual meetings. This gives members the ability to create exposure beyond any one meeting or group.

We are Collaborative vs Competitive. RGA networking meetings are not seat specific. It's about building relationships with people that you come to know, like and trust.

Referrals are voluntary. Referrals are based on those relationships and the value you create and share not mandatory quotas.

No mandatory attendance policy. As with all networking the more consistent you are the easier it is for people to get to know you.

We create events like our Annual Conference & Business Expo, mixers and retreats where members have the opportunity to create additional exposure.

We create resources for our members! From SEO optimized directory listings to our two podcasts, authoring opportunities, TV interviews and speaking opportunities we bring resources, programs and opportunities to the table.
RGA Code of Ethics


As a member of RGA, I promise to abide by the following:
I will uphold the highest level of professionalism.
I will operate my business with truth and integrity.
I will keep my customers' needs foremost.
I will advise my customers accurately, truthfully, and honestly.
I will promptly respond to all referrals.
I will cooperate in a good business spirit with fellow RGA members.
I will place principles before personalities.
Have you experienced an RGA meeting near you yet? If not, click here to visit our meeting page and find a networking opportunity near you today!
Once you're here you'll understand the RGA difference. Our membership is a family. We can't wait to help you grow your business!