Largo Mattress – Andy (Andrew ) Ragusa
Featured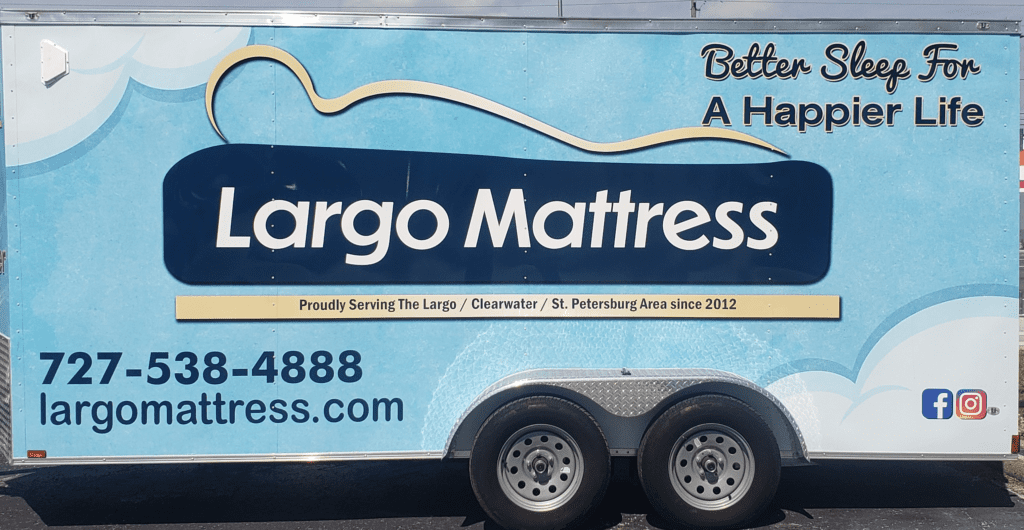 13240 66th St N.
Largo, FL 33773
At Largo Mattress, we believe that everyone deserves a good night's sleep; and that begins with a quality, comfortable and affordable mattress. Owner Andy Ragusa has been on a mission over the last decade to help people find their 'just-right' mattress, giving customers both incredible sleep quality and a bed they don't want to leave!
In 2012, Andy and his business partner Scott realized that the average mattress didn't provide their customers with quality rest, so they went to work researching the best mattress materials and brands available on the market.
After discovering a better way to sleep, Largo Mattress was created as an extraordinary mattress store, delivering top-tier products at affordable prices. You won't lose sleep because you overspent on an expensive, ineffective mattress. With 50-75% off retail prices, you'll find the perfect mattress for you while staying within budget.
Don't waste another minute tossing and turning, losing precious minutes of vital rest. Stop by one of our Largo Mattress locations today, where you'll find better sleep for a happier life.
Proudly serving the Largo, Clearwater, and St. Petersburg area for over 10 years.
Store Hours:
Monday – Friday 10AM – 6PM
Saturday – 10AM – 5PM
Sunday – 10AM – 4PM