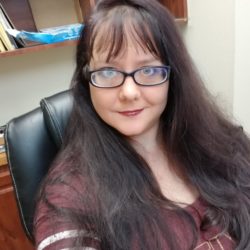 The content you create can build brand trust and help you connect with your community easier over time.
Writing and consultation by Jabbermax will help you make the conversation with your community count.
With two minds tackling your business brand messaging, gain better clarity about how your business best serves your unique community.
I encourage writing P-I-E Content for my clients,

Three ingredients for quality PIE:
-  Promote – Everything published and shared through your business should be designed to promote your message. Clarify your key messages and promote helpful content to your community!
-  Inspire – All content created is meant to inspire your community into action. What do you want to inspire?
-  Educate – Think about how your business is in the perfect position to make change in your community. Education makes impact. And Business owners are Impact-makers! So Let's Talk About Your Business.
Jabbermax products for Impact-Makers - merchandise for Small business owners, solopreneurs, and creators who are making a global and local impact.
You face the day-to-day challenges of making a difference:
* You own your time
* You make daily tough decisions
* You take the risks that come with being stretched too thin to think of business growth too often.
But it comes with the necessity to think of personal growth more often.
Whether you are focused on personal growth or business growth- Grow inspired with Jabbermax designs
https://jabbermax.com/shop/
Jabbermax brand products and content are designed to empower you and spark inspiration for healthier business owners and stronger communities. From apparel to office supplies, simple designs help you refocus and prioritize. -
Max Let's talk about your business and its impact message! –
Jabbermax features businesses who: PROMOTE Jabbermax content promotes small business owners and their services and products that create more impact.
By pledging to promote helpful resources, inspiring material, and impact ideas, we can build up thriving SBOs and support.
What are you promoting?
Your community is built around the unique service or product you promote. If you are an impact-maker, you are promoting a better wellbeing to your community.
If you have a service, product, content, or art that contributes to your community in a unique way, Jabbermax wants to hear about it. Whether you comment on a blog with a link or get in touch for an article, your contribution may inspire great impact.
INSPIRE Inspiration does not always come easy. When it does, there's no guarantee that a vision will gain traction – no matter how good it is. Jabbermax Inspire content is meant to keep you inspired and creating. There may plenty to stop you from making your impact, your small-business community shouldn't be one of them. Who are you trying to inspire? Every Impact-maker wants to inspire something within us. You inspire better relationships, good health, and productive lifestyles. Artists, content creators, innovators, and business owners of all backgrounds inspire us in many ways. Starting a business and building a community has been your path to inspiring impact. Come join the conversation.
EDUCATE Education is a catalyst of true impact. You can know about making an impact and be inspired to want impact easily. But without education, you can't know how to make an impact effectively. This is why the Jabbermax community advocates for education. How do you build and share your knowledge? Sharing your knowledge through education is one more seed that grows impact. Communities with access to education will start and grow businesses that meet needs and provide quality of life to their own communities. Education empowers every entrepreneur to flourish. Build your community and share your resources to build communities for education.
Jabbermax mission: MAKE CONVERSATION.
238 Sunnyhill Lane, Lakeland, FL 33803
 I'm a freelance copywriter who loves working with small businesses to write compelling copy that converts clients and builds trust in your company, your brand and YOU.
26 letters in the alphabet. Just 26.
Yet the perfect combinations of those 26 come together to form words with purpose.
My purpose is to craft words for your business that convey your message to your audience. 
When you work with me as your copywriter, I become invested in your goal. 
Your success is my success. 
Let my words come through for you to build your business.