RGA has always been proactive about offering our members a safe networking experience. We are proud of our emphasis on knowing who someone is before we approve a membership. We make sure that each member's background is free of "red flags" that could indicate poor character.
Now, we're acting to safeguard our members' health, as we respond to the COVID-19 pandemic.
On Monday, March 16, we hosted our first-ever virtual RGA meeting. It went well. Nearly two dozen members signed in to participate on the Zoom platform. We had our 30-second introductions, a Question of the Day, even a member presentation helping us learn about features on Zoom! We kept it to an hour, and felt understandably proud to know we can provide quality RGA networking to our members who can't get to one of our 26 weekly meetings, whether because of scheduling conflicts, or because they're "sheltering in place."
At the time, we fully expected to make the virtual meeting an option to our regular meetings, because even our largest meetings fell well within the limits of the government's recommended safe gathering size: fewer than 250 people.
Within a day that changed, with the CDC reducing the safe gathering size to 50, and then to 10.
Suddenly, virtual meetings became essential to keeping our members connected and safe.
Fortunately, the success of our March 16 online meeting showed us that we can continue to hold real RGA meetings online, and by March 17 we had started developing the infrastructure of a virtual meeting schedule.
Until COVID-19 is under control, RGA will suspend its breakfast and lunch meetings at area restaurants and hold all our meetings online. Our Team Leaders will continue to preside over meetings, making sure that members new and experienced all receive the full benefit of the robust RGA experience. Members will have time to introduce themselves, answer our Question of the Day, offer and request referrals, share announcements, and more.
To participate in a virtual meeting, you'll need to register online (click HERE) so we can send instructions to your email account. Just as with our venue-based meetings, you're welcome to attend any virtual RGA meeting. If you've ever wanted an introduction to an RGA chapter that was too far away for you to attend, our virtual meetings bring those chapters to you!
In the meantime, when you do have to go out into the community, we have some suggestions to help keep you and your contacts safe.
First, of course, follow the recommendations from your local health department, the federal government, the CDC, and the World Health Organization in understanding how the virus is spread, what its symptoms are, and how to protect yourself and others from contagion.
WASH YOUR HANDS. Frequently. If you can't get to soap and water, use a hand sanitizer with at least 60% alcohol.
Don't touch your face, mouth, nose, or eyes.
Carry disinfecting wipes and use them liberally. Wipe door knobs, chair backs, the table space where you're sitting. Wipe down your cell phones!
Don't shake hands or bump fists. Consider an elbow-tap or other low-contact greeting.
Cover your mouth if you sneeze or cough. WASH YOUR HANDS.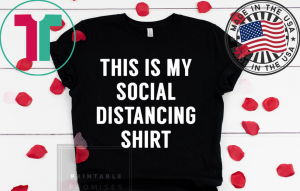 Maintain a "social distance" of about six feet from others.
COVID-19 is a serious health concern, especially for those over 65 or with chronic diseases (diabetes, heart disease, metabolic syndrome, COPD, etc.) or compromised immune systems. We can all take steps to reduce the risk of infection.
Thanks to technology, we can also continue to make RGA work for us. See you online!