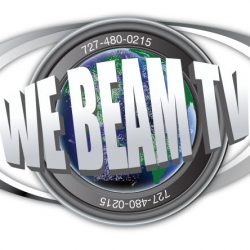 Area 52 Media Group, Inc.
6142 Ridge Road
Port Richey, Fl. 34668
Emails:
JOHN@AREA52MEDIAGROUP.COM
JOHN@AREA52TV.COM
STUDIO PHONE +1 (727) 297-6660
JOHN MOBILE +1 (727) 480-0215
BOTH NUMBERS ACCEPTS TEXT
YOUTUBE: AREA52TVSTATION
FACEBOOK: https://www.facebook.com/search/top/?q=AREA%2052%20TV
TIKTOK : AREA52MEDIA
John Gaston
Area 52 Media Group, Inc.
727-480-0215
john@area52mediagroup.com
WWW.AREA52MEDIAGROUP.COM
Our work is stellar and out of this world.
Einstein Said
 "The one who follows the crowd will usually go no further than the crowd. Those who walk alone are likely to find themselves in places no one has ever been before."
We Beam TV brings you local and national web TV programming. Watch and subscribe to our channel for all the latest news. WE BEAM TV will have a plethora of programming, from Medical to Political and even some tech news. If you are interested in our shows spread the word. WE BEAM TV would love to hear from you and if You are interested in your own show feel free to contact us. Some of our shows are Radio shows that we stream from Salem Communications in Tampa Florida. We also stream from our studio in Port Richey FL. If you want to see us on the big screen subscribe to our YouTube Channel and watch all the great programming on the Streaming Devices listed at the bottom of this website.
10730 US 19 N, Suite 17, Port Richey, FL 34668
Modern Concept Media is a multi-media company.
We help our clients with voice over projects such as radio and TV commercials, on-hold messaging, and narration of videos.
We help our clients be seen by their clients by creating effective original video content for them to use in social media or on their websites.
We help business owners get started on the YouTube platform (which is the second largest search engine behind Google) and develop concepts that deliver their message clearly.
Whether you want to learn and do for your self or have us do for you, the process is quick and affordable.
We cater to small businesses, and entrepreneurs needing help in the digital world.
727-481-4499
diane@modernconceptmedia.com
Attachments area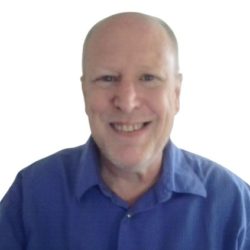 If you have a business, I can make a professional video to grow it's brand.
My videos don't cost money, they make money.
If you're a real estate agent, video is more powerful than pictures. I can help you sell your commercial or residential property with a virtual tour.
If your family is celebrating a special occasion that a family member can't attend, I can make a video for them and they will feel like they were.
Business website team member pictures are boring. Let me make your business a behind the scenes video where I can show them going about their day.
Nervous in front of a camera? I can help.
In need of editing only? I can help there too.
Professional brand videos
commercials for business websites,
social media
local TV
Real estate listing videos
Virtual tours for commercial or residential property
Business behind the scenes videos
Family videos
Media Coaching
Editing services.