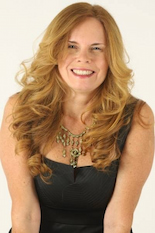 I am an International Business Coach, Portuguese Interpreter, Transformational, Life & Health Coach, Management Coaching, Podcasts, Designer, Motivational Speaker.
Helping individuals and families discover how to live more meaningful and fulfilling lives.
Learn to live courageously and fully. Despite everything else that is going on in the world, I am eager to share with you what I learned from my own trial, errors, failures, and successes.
I am a community builder. I strive to inspire adventure, ignite curiosity, evoke thought, and embrace the unknown; to be a source of "what ifs" and to illuminate experiences which add to others' own successful journeys.
My dearest friend once said  "You don't let your hopes, dreams or creative ideas gather dust.  If they are important, you find a way to give them life".
Lourdes is dedicated to help people change their lives through the power of science, foreign language education!
I help you solve people problems in business. Executives find it hard to discuss their everyday issues with just anyone, so they do that with me.
License HC - 3329/23