Flawless Lipo Laser Spa – Inathe Saliani
Featured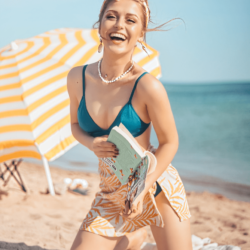 34921 US Highway 19 North
Palm Harbor, FL 34684
Flawless Lipo Laser Spa is body sculpting and skin firming center.
It is a holistic, homeopathic alternative to fillers and invasive surgery.
We reverse the aging process, smooth wrinkles, tighten skin, get rid of cellulite, and lose inches and weight.
We are FDA-Approved and HIPAA compliant.
Evening and weekend appointments are available.
Face and Neck
We use Image Skin Care which is the #1 Spa and Professional Skin Care Brand and is recommended by over 30,000 skin care professionals. It is a global skin care brand.
The first treatment or consultation will consist of a skin evaluation, discussion of medical history and prescriptions. It will include a full skin and body evaluation.
Each treatment starts with an evaluation of the skin. Then we apply a professional mask to get the skin ready for the procedure. This begins the firming of the skin and allows the laser to penetrate to the deepest lay of the skin. We use only clear ultra sound gel and never use or need a numbing agent because our procedure is 100% painless. You will literally feel like you are receiving a lovely warm facial massage. Be warned that you will be so relaxed that you may fall asleep during the procedure. Don't worry a lot of people do and we don't mind snoring. Once the procedure is complete, we will remove the gel and mask. Your pores will be open so we will be applying Image Hyaluronic Filler and luxurious Image Moisturizer that will feel like silk on your skin. You are free to apply makeup right over the moisturizer to go out on the town or even back to work.
Each package includes:
Thyroid Discovery Session   Did you know: • Hashimoto's thyroiditis affects up to 10% of the US population. That's millions of people, mostly women.
*  Sleep Discovery Consultation  Sleep is a pillar of health. If you're not sleeping, health challenges will arise. Sleep Assessment Questionnaire, 30 Minute Sleep Strategy Session, Action Steps unique to you. This is especially true for those dealing with thyroid dysfunction.
*  Discounted Facial or Chemical Peel  Everything needed for the procedure
* Image Skin Care Kit
Body
Our treatments start with an evaluation of the affected area with photo and measurements.
The first step is an ultrasound cavitation which uses sound waves to break down fat. Then we use our lipo laser paddles which triggers a chemical signal in the fat cells that breakdown stored triglycerides into fatty acids and glycerol, it is then released through the membrane. This procedure takes 30-minutes and it is perfect time for a nap, reading or listening to a podcast. The third step, vacuum therapy stimulated muscles, breaks down cellulite and fatty deposit, removes toxins through lymphatic drainage and takes inches off. We use a beautiful and nourishing grapeseed oil. This procedure is one hour of relaxation and you will walk out with less inches than you came in with.
This procedure works through you system for a week to drain the fat cells while you excrete the fat. We suggest treatment are two days on and five days off for optimal results.
Body contouring areas to choose from:     Legs  /  Cellulite  /  Flabby Arms  /  Belly  /  Muffin Top  /  Back Fat  /  Bra Fat
Each Package Includes:   Fitness Evaluation  /  Thyroid Discovery  /Sleep Discovery Consultation  /  Discounted Massage  /  Sugar Scrub for treatment
How We Started
Inathe wants every woman to be aware of their qualities and feel empowered by knowing their strengths and weaknesses.
She encourages women to accept themselves the way they are and consider themselves to be flawless. Based on this belief, she created Flawless by Inathe.
Our Belief
Inathe believes it is vital to educate clients on taking care of their skin, body, soul, and mind.
She has worked as a member of the Women's Fund for years and on the Education Committee. She is also a speaker for inner-city Middle school girls and strives to empower them, so they become successful women.
Education and Achievements
Inathe, born in Bronx, NY, is a native New Yorker who graduated with a bachelor's Degree from Marymount Manhattan. She started her career on Wall Street with Goldman Sachs and led the team which built the first Private Client Website. With her beliefs and following her advice, she shifted to Florida in the Spring of 2019 to get away from Corporate America and pursue a more personal lifestyle and career. She is certified by the National Laser Society. Now, she mainly focuses on her long-held wish of helping people.
She learned about the power of homeopathic and holistic laser treatments from a dear friend. After receiving satisfactory treatments from her friend and seeing excellent results, Inathe opted for vigorous training and became a certified laser technician. She also undertook other invasive treatments and was satisfied with the safer and healthier laser treatment.
Inathe's world revolves around Max, her Lhasa-Poo, whom she rescued in 2009 when he was two years old. He had been abused and scared, but after some time with Inathe, he grew into the most affectionate and loving fur baby anybody ever knew. Though he is lucky to have Inathe as his Mommy, she is just as lucky to have Max.