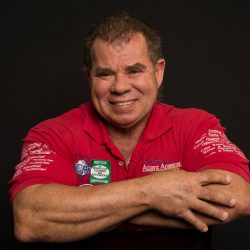 Accent American Inc has been serving the Tampa Bay area since 1985.  We provide high quality, professional services to both residential and commercial clients for carpet cleaning, tile and grout cleaning, upholstered furniture cleaning, Oriental and specialty rug cleaning, wood floor cleaning, laminate floor cleaning and more.  We also offer a full range of disaster restoration services such as water damage repair, mold remediation, fire and smoke damage restoration, rodent infestation clean up, trauma scene clean up, odor decontamination for things hard to get rid of odors like nicotine, gasoline, cooking odors, pet odors and much more.
Owned by Ken and Lisa Jordan, we are a local small business, not a franchise, so we can provide much better service and have more flexibility in what we can offer.  When you call our company, you get us.  You get our 35 years of hands-on experience, and he education and certifications that we hold.  Ken Jordan in an IICRC Certified Triple Master, holding Master Textile Certification, Master Water Restoration Certification, and Master Fire and Smoke Certification.  With all those credentials, it's no wonder that Ken is called upon by major law firms and insurance companies to provide expert witness testimony and depositions, mostly in mold related claims.  Ken is also one of the few in our industry to be hand selected to become an ICRA Performance Assessor, and review and make assessments on the cleaning performance of technicians for other companies.  Ken has also been approached to become a certified trainer for our industry, and Ken and Lisa served on the Board for the ISCT, and helped develop the current IICRC Carpet Cleaning Standards.
Lisa Jordan runs the office, and manages all of the schedules, billing, accounting and other administrative duties, but she goes out and gets her hands dirty where needed.  Lisa has certifications for Value Added Service Technician, a customer service training, and is Meth Lab Clean Up certified.  Lisa is also trained on carpet and upholstery cleaning, wood floor cleaning, tile and grout cleaning, and has helped with mold remediation and trauma scene clean up.
With all of this experience and training, it's no wonder Accent American Inc was named the People's Choice Best of the Best Gold Winner for carpet cleaning in the Tampa Bay Times poll in 2019, 2020, 2021 and 2022.  The company has won several other awards, as have Ken and Lisa for individual accomplishments, such as Rising Rotarian of the Year, RGA Best Team Leader, Greater Riverview Chamber of Commerce Small Business of the Year in 2019, and Greater Riverview Chamber of Commerce Ambassador of the Year 2021 and more.
The Jordan's also give back to our community in many ways.  The purchase extra grocery items to donate to charity and they collect used clothing and other items from friends and family to donate also.  On occasion, they come across abandoned property, and with permission of the homeowner, they remove, sort and clean all the items and donate them to local charities.  Lisa is on the fundraising committee for a local children's charity, and is a Rotarian.
Accent American Inc also provides free floor and furniture cleaning to Ronald McDonald House Children's Charities.  They have cleaned the Tampa location annually since 2014 along with another company, the 3 St Pete locations annually since 2016 with a large group of other cleaners from around the country.  They have since added the Gainesville location and the 3 Orlando locations, and Jacksonville. The organization has also provided free cleaning services to Tampa Crossroads, Oasis Pregnancy Care Centers, the Sylvia Thomas Center for Foster and Adoptive Children, and New Life Village foster home community.  In 2019, they formed Cleaning Community Gives Back as a charitable organization to provide free cleaning services to local charities working with other companies in the state,  and are striving to complete at least one charitable cleaning per month for charities, with the core focus being Ronald McDonald Children's Charities.  Lisa Serves as Executive Director of the organization on a volunteer basis, and Ken is a Program Coordinator.
So when you are looking for a company to provide you with excellent cleaning or disaster restoration services, look to the one with the experience, education and the heart.
When you want it really clean, call 621-6015.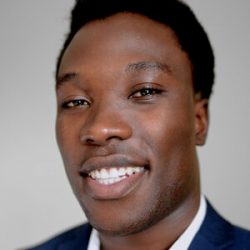 Doctor Janitorial helps you create safe experiences that protect human health. Provide your clients, customers, and patients the feeling of safety when the enter your office or your facility.
HELPING YOU CREATE SAFE EXPERIENCES THAT PROTECT HUMAN HEALTH
Protect the community you serve with cleaning and infection control services for your wellness facility or medical practice!

19046 Bruce B. Downs Blvd., Suite 166, Tampa, FL 33647
Mold Damage • Water Damage • Storm Damage
Protect What Matters Most! ExceptionalProperty Damage Restoration 24/7
Protegrity Restoration provides damage restoration and emergency storm damage cleanup with integrity and urgency. Contact our team any time of day or night for 24/7 emergency storm damage and water intrusion in the Tampa Bay area.
Tampa Bay families know there are a lot of better ways to spend time here in Florida.
Expertly restoring your home back to normal is our top priority.
We get it—emotions and stress run high when there is damage to your home.
You can rely on our worry-free service—we're always on-time and professional.
At Protegrity Restoration, our goal is to serve our local communities with the very qualities we were raised on.
Here are just some of the reasons we know you can count on Protegrity Restoration:
24/7 Emergency Service
Licensed & Insured
Quick response times
Emergency water removal
Protegrity Restoration knows you deserve the best service and quality restoration when dealing with water intrusion.
Our company is founded on integrity, hard work, and quality services.
Superior Protegrity Restoration Services
We are committed to keeping you and your family safe after a storm orwater damage due to natural occurrences, damaged pipes, and more.
Water and storm damage does not usually occur when it is convenient, between 9 and 5- Monday through Friday. In fact, quite the opposite proves to be the usual occurrence. No worries when you have Protegrity Restoration saved as your #1 team for emergency damage repair and restoration.
Serving the Metro Tampa Bay Area with Property Damage Restoration in the following areas:
Mold Remediation Services
Water Damage Restoration
Storm Damage Cleanup
24/7 Emergency Services — 727-244-4975
Mold Remediation Services
Mold Remediation 
Natural disasters and mishaps with plumbing, flooding, and more can lead to unsightly and unhealthy mold growth. We will get those issues repaired and restored before the mold takes root.
First, we assess the extent of the mold intrusion.
Next, we will remove all excess water and dry the area out.
Finally, we clean and repair the damage.
Your home is returned to you in clean and healthy condition.
The more substantial the mold growth, the more work will need to be done. So don't delay calling for immediate removal and restoration from mold damage.
Mold Remediation 
Water Restoration Services
Water Damage Restoration 
Once the water has been removed from an unfortunate disaster, the drying process can begin. Damage can occur in the flooring, the foundation, creeping up the walls, and more. Don't let the water create more damage further encouraging mold growth.
Stop water damage in its tracks with Protegrity Restoration:
Rapid Cleanup
Damage Removal
Mold Remediation
Damage Repair
We aim to make the area that received damage look as good as new. Tampa counts on Protegrity Restoration for property damage and more.
Water Restoration 
Storm Damage Cleanup Services
We know how essential storm damage cleanup is in Tampa Bay and all of Florida. Enormous showers and storms seem to roll up unannounced every year. And then there is Hurricane Season- now that is a real issue for Floridians.
When a storm catches you off guard, Protegrity Restoration has you covered!
Ensure everyone is safe.
Secure the area until it is safe.
Remove any hazards and excess water.
Begin the process of restoring the site.
Get your life, home, and family back to life, as usual, enjoying all our beautiful state has to offer, and contact our team as soon as the storm is over.
Storm Damage Clean-Up 
5680 Bridgeton Court 727-244-4975, Palm Harbor, FL 34685