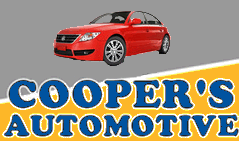 Car, Truck and Fleet Repair Services, Clearwater Florida
We are a foreign and domestic, automotive repair facility.
We perform dealer-manufactured maintenance services that keep your warranty intact.
We are the experts in air-conditioning, brakes, tune-ups, front-end suspension, and engine repair.
Warning light diagnosis
Tim and Barb are committed to deliver – trusted, safe, and reliable automotive repair and maintenance services.
They perform their duties fast and in a courteous, friendly manner.
Being a highly trained mechanic, Tim and his staff strictly adhere to the Automotive Service Center Code of Ethics.
Cooper's wants employees, customers, and suppliers to be so pleased with the work done – they keep sending their family, friends and business associates.
Protect your vehicle for it's Life Time! FREE. Ask us how.
30- 60- 90,000 Mile Maintenance Programs
One of the keys to keeping your car in the best operating condition is to have us put you on our Vehicle Maintenance Programs.
Why is Regular a Maintenance Program Necessary? — When your service vehicle breaks down, it is costly to you not only in the repair cost but also in the service time.
A regularly scheduled maintenance program will help prevent costly break-downs, extend the life of your vehicle, prevent unwanted, untimely inconveniences and will keep you happy.
Our Typical 30,000 Mile Drivability Program
Our Typical 60,000 Mile Drivability Program
Our Typical 90,000 Mile Drivability Program
– Air Conditioners
– Brake Systems
– Cooling Systems
– Tune-Ups
– Exhaust Systems
– Front End Suspensions
– Engine Repair
  – Water Pumps
  – Radiator Flush
  – Lubrication and Fuel
– Engine Flush
– Battery Service
– Computer Systems
– Transmission
– Oil Leaks
– Power Steering
– Timing Belts
– Alternators
– Tire and Balancing
– … and more ..
1603 N. Hercules Ave, Clearwater, FL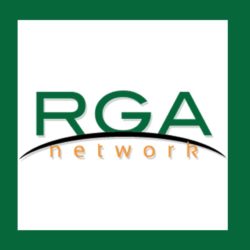 All makes and models - cars and trucks - custom paint specialists - street bikes
(727) 422-3232
We provide FULL MECHANICAL REPAIRS your "one stop" automotive repair location.
We provide FULL DETAILING - cars, boats, motorcycles, etc
Dirt bikes - four wheeler s - Jet skis - Paint and Dent Repair Mechanical Work - small engine - Lawn equipment repair - towing available -All Insurance work Welcomed - Visa/MC
Lim's Auto Body is a leader in auto repair. We offer all aspects of the collision repair industry. We warranty all our work and will stand by it 100%.
We serve Clearwater, Palm Harbor, Largo, Safety Harbor, Oldsmar, Tarpon Springs and the entire Tampa Bay area.
12201 66th Street N, Largo, Florida Florida

Driving lesson one on one. From beginning to end. Defensive driving and safe driving techniques.

It is our mission to teach drivers to always adhere to safety standards through defensive driving.

Felix Coriano has extensive experience working to make communities and their streets safe. As a police officer for more than ten years, Felix led youth prevention groups and school programs. As a liaison between high-ranking officials and community leaders, he coordinated meetings to discuss concerns within their respective communities.
Continuing with his passion for safety, Felix is helping individuals become safe drivers on Florida roads. He has managed a group of driving instructors who provide first-time drivers or drivers who need to improve their skills with the appropriate methods of defensive driving under Florida law. In addition to teaching defensive driving, Felix is also a DUI certified evaluator.
Felix has facilitated numerous driving lessons. He customizes each lesson to the level of experience and learning styles of the student. He works with adults, teens, individuals with disabilities, and elderly drivers.

West Road Safety School is licensed by the Florida Department of Highway, Safety & Motor Vehicles as a commercial driving school.
License #1537
1211 Tech Blvd, Tampa, FL 33619