We are a full service law firm handling cases primarily in the following areas:
Family Law
Bankruptcy
Criminal Defense
Other Areas of Practice:
Landlord/Tenant
Civil Litigation
Wills
Contracts
Collections
Please contact us with your specific legal issue and we will let you know if we handle it. If we do not, we will find you a competent attorney who does.
7211 N. Dale Mabry Hwy., Ste. 206, Tampa, FL 33614
813-440-2166
7211 N. Dale Mabry Hwy., Ste. 206, , Tampa, Florida 33614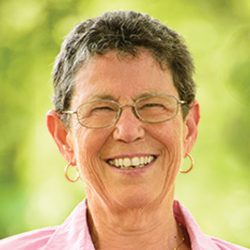 London Baker Law
When a family has children, they have an estate. I work with them to protect legacies - financial, emotional, spiritual and be sure children are taken care of if parents aren't around to do it themselves.
.I'm Debbie London Baker, Counselor ; Attorney at Law, P.A
For the past 30 years I've been an executive coach, helping individuals make difficult decisions and have difficult conversations. ξI'm now translating this experience into helping families like yours have those difficult conversations so that you can keep your family out of court and out of conflict if anything happens to you.
I've developed a heightened awareness that beyond sudden illness, family dynamics change all the time. ξPeople marry, have children, divorce, purchase a home, find themselves care giving, accumulate wealth, start businesses, etc. Most families do not seek the proper legal protection along the way even though they know it's important. They believe they don't need it, often until its too late.
I am here to create a relationship with you before you think you need it so when you do need it, Im able to be here for you and the people you love.
None of us is promised tomorrow. We all know people who have had life losses or may have even died unexpectedly. My own father died at 58 very unexpectedly. My husband has lost three siblings completely unexpectedly. Age is no protector of the unexpected occurrence. People are in fatal car accidents leaving children, unexpected illness can take a life in a matter of days, weeks, or months, surgeries go awry, children are born with challenges demanding lifetime care giving and the list could and does go on and on.
Florida Bar #119061
Have you been arrested?
Venessa Bornost, P.A. Attorney At Law handles traffic, DUI, BUI, bond hearings, domestic violence injunctions, violation of probation, misdemeanor and felony cases.
As a former prosecutor and law enforcement officer I have the experience and knowledge dealing with all three tiers of the legal system.
727-330-7800
bornostlaw@gmail.com
eviction attorney clearwater, eviction attorney dunedin, dui lawyer dunedin, dui lawyer clearwater, traffic ticket lawyer, traffic lawyer
941 Doulgas Avenue, Suite B. ,, Dunedin, Florida 34698