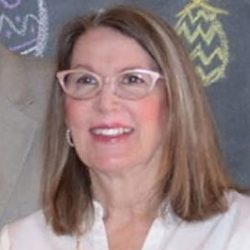 I am a web designer building and maintaining websites for my clients that load quickly and look good on mobile devices.
Services:
• Beautiful websites built to showcase your business.
• Websites that can be updated by you, the client.
• Accessibility: Keep disabled visitors in mind, so they can access your website appropriately using a screen reader.
• Fresh Brand Design, or build on your existing Brand.
• SEO - websites optimized so that Search Engines can find your business.
• Custom Graphics for your website. I have many years of experience as a graphic designer, let me help you!
Maintenance
• I can provide maintenance for your existing website, to enable you to focus on your other business responsibilities.
• Updates, additions and subtractions to your website, as well as additional functionality, are services I offer.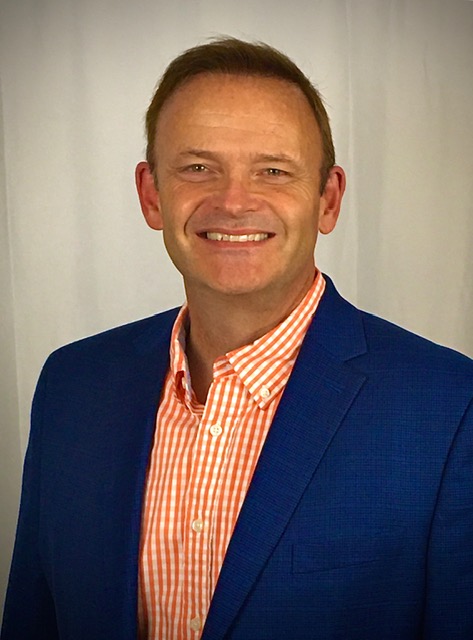 Marketing designed to retain your existing customers, recruit new ones, and grow your business.
If you ask ten people what "Digital Marketing" is, you may get ten different answers. So, what is it?
It includes all marketing and promotion on the Internet. But It also includes all electronic devices, mobile phones, and smart television sets. It's a massive umbrella and a really smart way to reach potential customers. Plus, no trees are killed.
The main difference between digital marketing and traditional is that with digital you have specific controls and can see the results.
How do you measure performance on things like billboards, truck wraps, radio, etc?
While we feel all advertising is good, we lean towards being able to measure performance with real data and adjust when needed.
We like to make smart decisions with our client's money.

Digital 
 If your company is not showing up digitally, you're dead. You have to rank for the products or services you offer. If anyone ever promises you first position, beware. It's a constantly moving target and unless you have the right team helping you, it won't work at all.
We can help with:
Website Marketing
Search Engine Optimization (On page, Off Page, Technical)
Pay-Per-Click Advertising Content Marketing )
Email Marketing
Affiliate Marketing
Mobile Marketing
Video Marketing
Website Design
Web design is important because it impacts how your audience perceives your brand.
MaxOut Creative can help your business succeed with a responsive website design!
Responsive Website Design Maintenance & Updates Hosting Creative
We are a small agency that has relationships with service providers all over the country.
These are pros that deliver results, quickly.
Smart, creative people that love what they do.
Our team can help you with:  
Design of Print Ads
Point of Sale Materials
Billboard Design and Ideas
Direct Mail
Production Services
We offer an alternative to local media outlets and can typically provide talent and production services that will save you money, time, and frustration.
We utilize a group of freelancers that are at the top of their field.
We can help you with: Video Production (Social Media, Training, Company Introductions and more) Radio & Television Production Voice Over Services Podcast Production Services Traditional Media We deal with media partners in many markets.
We have years of experience in knowing what benefits the rep and the outlet and what benefits our client.
Our goal is to have everyone benefit and be happy, at a fair price.
We can help you with: Media Buying for TV, Radio, Print, and Outdoor Social Media Social media is more important for some businesses than it is for others.
Yes, you want to have a presence on the platforms that make sense but there is really no need to try and dominate every platform.
We'll help you figure out: Which Platforms? Content Creation Paid Ad Placement Services Why do you need a marketing professional? You may be asking yourself the same questions that every business owner asks: Does direct mail work? Do billboards work? Does radio still work? Does television work? Does canvassing neighborhoods work? Yes. All of it does to a certain degree. But what is the ROI? Are you one of the millions of business owners that are hoping your "one size fits all shotgun approach" will magically sustain? Do you know what works best for your business? Are you doing things because you always have? What metrics do you use to measure gains? Do you have the money to do all of it? What if you could spend less and keep more? What if you could put more money back into your business…or even in your pocket? The Most Effective Marketing Today According to research from Salesforce, ninety percent of marketers say their digital engagement strategy has changed since before the pandemic, and 89% say their marketing channel mix has changed. Channels with the biggest increase in value since the pandemic first began? Video Social Media Digital Ads Digital Content Website/Apps If you are not actively engaged in all five, but you are still buying traditional marketing for instance, you are going to get left behind. Proof is when your radio / television / newspaper / yellow pages rep comes in and tries to sell you all five of the channels above and spends zero time on their own product. Does that sound familiar? They are doing that because they know what works best and it isn't their product in some instances. How important is Google in my marketing? How does your business look on Google? Are you popping up for the services and products your company offers? How does your business look on Google Maps? Who manages it? How many Google reviews do you have? How do you respond when you get one? Are you even responding? Here are some facts for you to consider. Google conducts literally billions of searches each day and of those 15% are totally new searches to Google. The first five organic results (not paid ads) account for almost 70% of the clicks. Google uses over 200 different factors to rank websites. High quality content and backlinks are like gold bricks for Google. They want the end user experience to be great. Almost 60% of the top marketing executives in the world agree that quality content IS the most effective SEO tactic. Over half of all households own a smart speaker right now. Nearly 75% of all traffic will come from mobile phones by 2025. Video is 50x more effective than plain text when it comes to organic search. Does Traditional Marketing Still Work? All of the outbound marketing methods of the past supposedly drove customers to the front door of businesses. Today, everyone is armed with a smartphone and can make decisions instantly. No one has time to drive around in circles any longer. (Ok, some people have the time but you won't want to do business with those people.) We believe in a simple strategy that is not unique to us. Tell people who you are, what you do, and how to get in touch with you. Do it digitally. Be there when they are searching for what your business does. If your website doesn't pop up when they are searching, you lose. Speaking of your website, does it bring you leads? Does it automatically resize for different devices? If it doesn't, you have the wrong website developer. Fire them now! 90% of potential customers won't be back if they have a problem with your website when they visit it for the first time. We can design your website as well.Innovative, Creative, Adaptive, Website Design Solutions for Central Florida Businesses
Do you need a new Website that helps with branding and delivers leads? 
We work towards getting our clients listed at the top of the results page when their product or service is searched. We make sure the website looks as fantastic on a smartphone as it does on a desktop computer or tablet.
 
We make beautiful, visually appealing, WordPress websites that are SEO optimized. 
 
The primary difference in our team and others is the ongoing support. We stay in contact with our clients and become their virtual marketing department. 
 
Please call for a free in person, or virtual consultation.  
Max Bumgardner, President
4313 South Florida Ave #1120
Lakeland, Florida 33812
(863) 228-8496
MaxOutCreative.com
4313 South Florida Avenue #1120, Lakeland,, FL 33813
Sozo Web Agency is a full-service, high performance web design and digital marketing company in Sarasota, Fl.
We specialize in developing branding and web design for contractors and service-based businesses.
Our clients experience substantial revenue increase by generating their own unlimited high quality leads online.
Sozo's professional web business services include website design, SEO/Google 1st-page optimization, Effective Sales Funnels, Marketing brochures, Email campaigns, Online reputation, and Social media management.
Let us empower your business with a dynamic SEO strategy, professional web design, and the bottom line results you've been dreaming about.
311 Interstate Blvd, Sarasota, FL 34240