We are a group of people representing a Japanese Company over 45 years old. We are independent distributors for their Water Ionizer Equipment. These are found in Japanese Hospitals and Clinics. We are a group that has members and clients all over the country and Internationally known as well. Founded by Marcus Eddy and Lori Valentine we have helped educate 100's of people to better health thru changing the form of water they drink. Change Your Water Change Your Life!
941-720-4422
marcus@path2water.com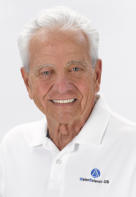 We Specialize in Whole House Water Purification Systems for all size homes, from Mobile homes to Estate Homes and everything in between.
Our Systems are truly State of the Art, manufactured in the USA and assembled at our Tarpon Springs Facility.
Our systems deliver better than bottled water quality at every faucet ( both Hot & Cold ) without using Salt, Electricity or wasting any water.
Understanding the importance of safe water as it relates to a healthy life style, our whole house systems treat water for hundreds of contaminants that may be present, including Cysts, Bacteria, Viruses, Metals, chlorine, chloramine and hardness while leaving in all the healthy minerals.
Our Alkaline Under-Sink system for drinking and cooking treat water for a host of contaminants including fluoride and microplastics.
Unlike outdated water softeners, our systems require no maintenance or filter changes for three years.
Call for an appointment, we will bring water for you to sample, test your water, inspect the plumbing systems and recommend the right system for your home.
We are a full service company, providing all installation and service.
Never buy another bag of salt or bottled water again!