Agape Senior Solutions, we turned our passion into our life's work.
While working in healthcare administration for 25 years, our Founder, Christine Plescher, saw the need for quality Professional Guardians and Care Managers to advocate for their client's desired goals.
Agape Senior Solutions was created out of the need to oversee the health and financial well-being of vulnerable adults. In fact, when selecting the name of the company, the Founder chose a word that emphasized her true passion and overall goals in life.
"Agape" was specifically chosen as its meaning in Greek roughly translates to "unconditional love". As an organization, we are passionate and believe in an unconditional love regardless of circumstance to provide the highest level of Guardianship and Care Management services to adults 18 years and older.
Agape Senior Solutions' ultimate vision is to advocate & educate for the pursuit of overall well-being for clients, families, employees, visitors, and the community. We offer knowledgeable, yet realistic expectations when collaborating with the providers in the interest of the clients and the goals that our client's pursue.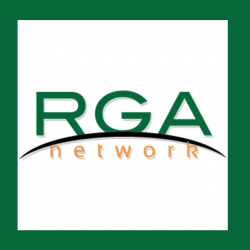 We are Senior Move Managers and our goal is to bring about a specific path for seniors and their families so that they transition without the burden of being over whelmed navigating downsizing solutions alone.
Tampa, FL 33681
It's true...you've spent your life living at home, and there is no reason to stop now. It is our mission to help seniors and other individuals to have the help they need in a safe, economical, and supportive way. Live at Home companions provide quality, compassionate care that helps maintain as much independence as possible with just the right amount of support. Keeping dignity and hope at the forefront as well as ensuring comfort and safety are primary goals. The office staff is available 24 hours a day, 7 days a week and can provide back up as well as to provide answers to any questions or concerns clients and their families may have.
My education includes a Bachelor's of Science degree in Nursing and a Master's degree in Business Administration. I have been active in the Tampa Bay community for 25 years. Life is a journey and I have worn many hats: R.N., Medical Sales Representative, Training Specialist, Public Speaker and Administrator for a large Bible Study, Organization Founder, Board Member and Fundraiser for numerous non-profit organizations, Volunteer for many organizations and Church-based efforts. And of course, my most important accomplishment, raising my 3 children, now grown, with my husband of over 23 years.
I have always worked to support ministries and organizations that are helping others. It may sound clich'©, but that is where my heart is. The opportunity to serve and guide through the services offered by Live at Home is a priviledge! Whether due to illness, disability or age, we will all encounter a time when we need help for a loved one or ourselves. Live at Home provides compassionate, dignified and personalized care solutions to meet each client's needs.
Live at Home is not a franchise, but rather a locally owned and operated business. Live at Home is licensed through the Agency of Healthcare Administration and carries all insurance required as well as bonding.
"Do small things with great love." Mother Teresa of Calcutta
(813) 908-8303
Lori@Liveathome1.com