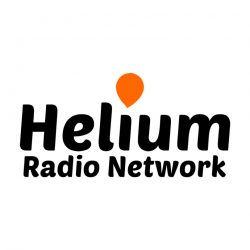 Welcome to the Helium Radio Network! Helium (He) is lighter than air and we are here to bring heavy-hitting airwaves to the world. Helium was conceived in 2010 and officially born in July 2017 in St. Petersburg, FL.
Helium Radio is the overarching network that balloons over four existing global radio stations. Life Improvement Radio, Helium Radio After Dark, Pharmacy Podcast Network & Care Sync Concierge were born from our sister company, Life Improvement Media, Inc. Helium Radio has been a long-term project in the works and now each radio station has its own channel on the network.
Life Improvement Radio is still enhancing lives daily as our first station and is the home for The RGA Radio Hour. Our second station, Helium Radio After Dark is still airing mature content for immature audiences. Stations three and four are recently launched and open for business!
By revamping the radio station structure, we can add much more content to play 24 hours a day continuously. This is great news to both our listeners and radio show hosts. Even future show hosts can benefit because this is not a first-come-first-serve basis. We can have multiple shows about cooking, business, leadership, real estate, tourism and hospitality, and more. You name it, we can play it.
We want to thank our original listeners--all 4 million of them for their loyalty. If you've ever wanted to speak out with your own show, now is the time! You could have your own channel on Helium Radio Network! Drop us a line via email and we would be happy to talk further!
P. O. Box 76335, Saint Petersburg, FL 33734