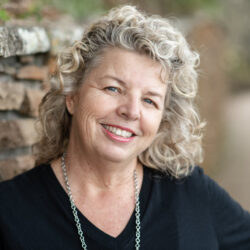 Tina Morrison owner of Advertising Concepts of Madeira
Advertising Concepts of Madeira will brand your business everyday with Promotional Products.
Marketing with Promotions are long lasting and will increase your brand awareness.
Advertising Concepts of Madeira has been selling promotional items since 1997. You will have a personal marketing expert on every order to create recognition and awareness for your company. Don't trust just anyone or internet company with your Logo. We will brand your business and keep your customers engaged.
Our company works with large corporate offices and small individual businesses in Pinellas County and throughout the state of Florida. Small events, grand openings, or large corporate parties need promotions. Printed signs, logoed napkins and cups, personalized goodie bags to remember the event are examples of promotional products. Ad Specialties Promotions are lasting so when the event is over your company is not
Stay Top of Mind with your customers.
How many pens do you have on your desk? How many companies or events are represented? Your company should be represented everywhere.
Contact us so we can show you how we can bring business to your door with promos. We have thousands of products that your customers want.
You can find articles from/about Advertising Concepts of Madeira in the book "The BEST Business Minds in Tampa Bay", Creative Loafing Tampa Best of the Bay and Treasure Island Madeira Beach Chamber Newsletter 2019.
Make Advertising Concepts of Madeira your Promotional Product Source. We will provide branded, printed, memorable marketing that can provide a better cost per impression than other marketing efforts.
Let us Brand your Business!
Call or Text 727-510-1197
www.AdConceptsOnline.com
https://www.facebook.com/AdvertisingConceptsofMadeira
Studio Office *by appointment only*
4801 96th Street N, Suite A, St Pete FL, 33708
Trade Shows, Swag Items, Corporate Gifts, Tchotchkes, Freebies
Marketing, Promotional Merchandise, Branded Merch, Printed Products. Logoed Items
USA Made Hand Sanitizer, Printed Sanitizer, Corporate Gel Sanitizer
Promotional Drinkware, Logoed Tumblers, Printed Mugs, Stadium Cups, Promotional Bottles, Promotional Travel Mugs, Event Cups
T-Shirts, T Shirt Printing, Printed Shirts, Corporate Apparel, Branded Clothing
Custom Tote Bags, Printed Shopping Bags, Event Tote Bags, Promotional Bags, Corporate Canvas Totes, Printed Reusable Bags
Pens, Printed Writing Instruments, Promotional Pens, Personalized Pens
Promotional Power Banks, Printed USB Drives, Web Camera Covers
No Minimum Order Quantity Branded Merchandise, Bulk Cups
Printed Lanyards, Custom Lanyards, Lanyards Card Holders
Individual Plaques, Award Design, Recognition Awards, Corporate Awards
Banners, Retractable Banners, POP Signage, Tents, Pennant Flags
Trade Show Signage, Event Promotions, Trade Show Packages
Business Cards, Post Cards, Presentation Folders, Labels, Stickers
Promotional Printing
Corporate Gifts
Corporate Promotional Products
Promotional Product Supplier
Face Masks, Printed Face Shields, Reusable Branded Face Coverings PPE, Personal Protection Equipment, Reusable Masks
4801 96th Street N, Suite A, St Pete FL, 33708, Florida 33708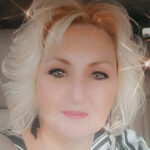 We specialize in Promotional Products, T-shirts, Company Apparel and Signage.
We carry a broad selection of products to fit all budgets.
The website offers over 3000+ items to choose from.
We are dedicated to serving our community by providing outstanding customer service, quality, and meeting your deadlines.
Whether it's for your business, school, or event, let us find the right fit for you! We are here to make you stand out and look good!!!
License No. DM/DWBE #HC-3024/20 SBE #HC-1730/20
Florida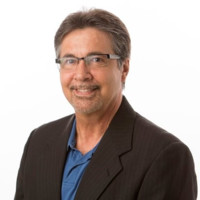 Kool Stuff assists you in reinforcing your brand and message through the greatest selection of customized promotional products, awards, incentives, and sportswear. Since 1999 we have been creating unique and memorable targeted marketing solutions for our clients.
When you work with us, you can expect the highest level of: ·
Quality
Reliability
Value
Product Selection
Originality
Our mission is to help you create long-lasting relationships with your clients through the power of promotional products.
9119 Ridge Rd Suite 182, New Port Richey, FL 34654