We are a small company but what we offer is above average service.
We really care about people and their projects and our goal is to add value to homes.
If you or anyone you know are looking to replace flooring, add a backsplash or remodel their shower, we would love to have the opportunity to show them what we offer. 585-775-4053
We have tons of references and pictures of the work we have done!
We want to continue to grow! Thank you for your continued support
Gulf to Bay Boulevard, Clearwater, FL 33759, FL 33778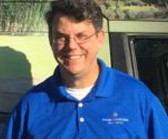 We bring the flooring store experience to you in the convenience of your own home.
Our process is unique and provides you with a streamlined, seamless experience from start to finish.
With our process, we bring samples that you would typically see in a department flooring store straight to your home, so you can see how materials and colors look in your home environment — it really makes a difference to see the samples in the lighting of your home versus what they show you in department stores!
Along with our samples, our design experts bring tested experience and product knowledge to each project, ensuring that you get the right flooring material and style for your home.
That's not all...
Our design team works relentlessly to provide a tailored product. That means we will match your unique taste, home decor and even your budget.
With an unmatched selection and factory-direct pricing, we deliver a finished product that inspires.
After review of our samples, proposal, and estimate, your local Floor Coverings International flooring store will order the product you need and begin the installation.
With installation, we treat your home as if it were our own. We ensure the proper cleaning of the flooring area, moving of furniture as needed to complete the project and careful attention to detail.
Our reviews say it all!
Trust Floor Coverings International to bring the Floor Store to your Door and lay Inspiration at your Feet!
License No. CGC1525033
109 Dunbar Ave, Unit C, Oldsmar, FL 34677