Network abundantly, we DARE you!
orlando – World of beer
tuesday lunch networking
11:30 AM Orlando, FL – World Of Beer
431 E. Central Blvd. STE B., Orlando, FL 32801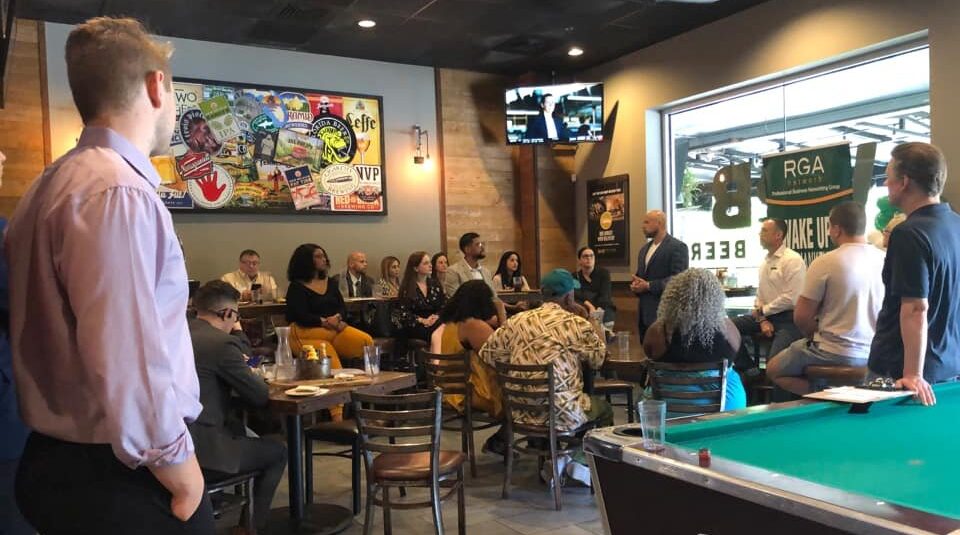 Ed Batchelder – Financial Services Professional
Edward Batchelder offers a variety of products and services that can help you meet your insurance and financial needs, including, but not limited to college funding, retirement, managing costs for extended periods of care, lifetime income strategies, and business strategies.
He primarily works with small business owners to help them tackle the many challenges that they face. He networks extensively and meets with guests and members of the Orlando and surrounding meetings every week to facilitate their businesses growth.
Contact Info: ecbatchelder@ft.newyorklife.com
Angie Allenfort – KW Smart 1
Since 2013 I have been helping homeowners, for sale by owners, and owners of homes that didn't sell the first time – sell their residential house for top dollar in the shortest amount of time with the least amount of headaches.
This focus allows me to bring value to each and every homeowner I work with. Part of that value is the accumulated resources and connections I've created over the years.
Contact Info: angie.allenfort@gmail.com
Why join us AT THE NEXT MEEETING?
It's simple. RGA works! People work with who they know, like and trust. Building that relationship is critical to the success of your endeavors. Nothing works quite as well as consistently showing up and providing value. Showing up to our weekly meetings will help you get in front of people that will share your product, service and company to others in their network. Learn more about others and make the connections you need to scale your business. Have you experienced an RGA meeting near you yet? If not, click here to visit our meeting page and find a networking opportunity near you today!
Once you're here you'll understand the RGA difference. Our membership is a family. We can't wait to help you grow your business!