Area 52 Media Group, Inc.  – John Gaston
Featured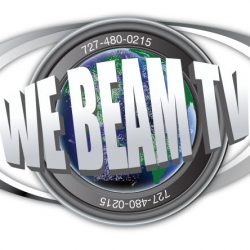 10730 US 19 N, Suite 17
Port Richey, FL 34668
Area 52 Media Group, Inc.
6142 Ridge Road
Port Richey, Fl. 34668
Emails:
JOHN@AREA52MEDIAGROUP.COM
JOHN@AREA52TV.COM
STUDIO PHONE +1 (727) 297-6660
JOHN MOBILE +1 (727) 480-0215
BOTH NUMBERS ACCEPTS TEXT
YOUTUBE: AREA52TVSTATION
FACEBOOK: https://www.facebook.com/search/top/?q=AREA%2052%20TV
TIKTOK : AREA52MEDIA
John Gaston
Area 52 Media Group, Inc.
727-480-0215
john@area52mediagroup.com
WWW.AREA52MEDIAGROUP.COM
Our work is stellar and out of this world.
Einstein Said
 "The one who follows the crowd will usually go no further than the crowd. Those who walk alone are likely to find themselves in places no one has ever been before."
We Beam TV brings you local and national web TV programming. Watch and subscribe to our channel for all the latest news. WE BEAM TV will have a plethora of programming, from Medical to Political and even some tech news. If you are interested in our shows spread the word. WE BEAM TV would love to hear from you and if You are interested in your own show feel free to contact us. Some of our shows are Radio shows that we stream from Salem Communications in Tampa Florida. We also stream from our studio in Port Richey FL. If you want to see us on the big screen subscribe to our YouTube Channel and watch all the great programming on the Streaming Devices listed at the bottom of this website.