The Exerscience Center – Dr. Lauren Leiva, DPT
Featured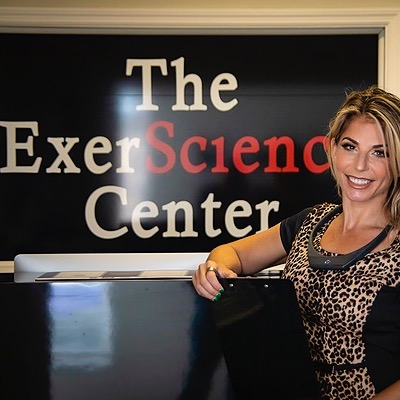 24706 SR 54
Lutz,, FL 33559
At The ExerScience Center, we take a unique approach to rehabilitative care for neuromuscular, orthopedic injuries, and chronic pain.
Dr. Lauren Leiva, DPT, and our Therapists develop a customized treatment plan that combines traditional physical therapy techniques and programs to enhance recovery, improve strength, and boost overall health. With the uses of a variety of therapeutic modalities, including soft tissue mobilization, myofascial release, joint mobilization, IASTM (Graston Technique), gait training, PNF stretching, and neuromuscular reeducation. We offer continued post-rehabilitation programs to promote the optimal return of functions for all patients and even the possibility of improved function if that is what they desire. The ExerScience Center has the regenerative technology of tomorrow, today.
Technology like the Neubie along with the post-rehabilitation programs we prevent reinjury and provide opportunities to achieve elite performance levels.
If you can perceive it, we can achieve it.​
For clients who want to enhance their core strength and general fitness, The ExerScience Center also offers private personal training with a certified instructor. We want to assist you in reaching your goals in strengthening and toning muscles, increasing flexibility, and expediting weight loss.
It doesn't matter if you are in recovery or a client who wants to improve their general health and wellness.
​We are committed to making your experience as comfortable and convenient as possible.
We lead with a Mind/Matter mindset and encourage our clients to have the determination and ability to do anything.
There is NO CAN'T - together we will make it happen!
Dr. Leiva is a multidimensional Doctor of Physical Therapy who merges ancient divine wisdom with modern medicine.
Dr. Leiva connects mind, body, spirit, and heart, and truly embodies sacred healing; healing that addresses and pinpoints every patient need.
Dr. Leiva identifies both the physical and energetic forces of the human anatomy in her Physical Therapy work.
Combining both physical and energetic medicine has supported her large variety of patients, from hometown families to NFL players. Mom, wife, daughter, sister, yogi and Doctor of Physical Therapy, are only titles that express the nurturing capacity of Dr. Leiva. Dr. leiva is more than a title, she is love personified.
Her healings, teachings, and expressions, all serve the bigger picture of being the voice for the new generation of highly intentional doctors that are emotional, energetic, AND intellectual.
Her capacity to overcome all odds is just as inspiring as her clinical work.
Anything you need will be met with compassion at The Exerscience Center, Tampa, Florida.
From hospital bed to successful Doctor of Physical Therapy, Dr. Leiva is a living example of the healer that had to heal first to shed wisdom into the world.
Mind/Matter healing from the inside out w/ the latest biohacking technology.