Purity Bay – Erika Chavez
Featured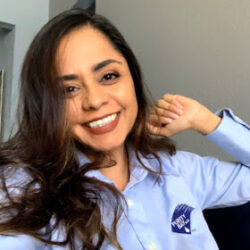 8213 Ulmerton Rd
Largo, FL 33770
At Purity Bay, we understand you want peace of mind from knowing water in your home is the best quality for drinking, cooking, bathing, and extending the lifetime of your fixtures and appliances while saving money.
The problem is, you can't control public water and never know what contaminants it contains, which leaves you feeling vulnerable.
Over 20 years, we have developed a 10-Stage Whole Home Filtration System that is MORE than a water conditioner and more than a water softener. Our technology is customized specifically for your home or business's water during installation.
We don't want your service calls, we want your complete satisfaction and referrals, like thousands of others. Therefore, we manufacture our water filtration system accordingly.
Purity Bay was founded over 20 years ago by a Master Water Quality Specialist (MWQS) with 40 years of experience, along with another top-level specialist who has over 30 years of experience in the industry. Purity Bay was established in Brandenton, Florida but shortly after relocated to New Mexico. Today we have dealers in Colorado, Nevada, New Mexico, Texas, and Florida.
Our new generation of dealers is even more committed to 100% customer satisfaction. We aim to provide water systems that have been engineered to become the most beneficial, affordable, and practical solution for today's very complex water. We understand there are many options out there, and searching for your water system can, at times, be overwhelming. That's why we are here to help and provide each customer with all of the information on what is out there and how we're different.
The water treatment industry has a reputation for having unethical sales representatives and companies that are unwilling to honor their agreements. Here at Purity Bay, we do things differently. We have built this company with ethical principles that put our customers first instead of maximizing profits or selling inferior products that lead to more service issues. Purity Bay was founded with one purpose in mind: to take responsibility for the ever-changing quality in the water industry and to provide the highest quality systems to every home and office setting alike, all while keeping up with the latest technological advances in the industry.

Our Water Filtration Systems
-  10x Your Water Quality - You use the water in your home every single day, whether it's for drinking, cooking, bathing, cleaning, or anything in between. That's why you need your water to be clean, soft, delicious, and free of contaminants. At Purity Bay, we understand how important it is that your water is not only safe but tastes good and doesn't cause damage to your plumbing or appliances. That's why we've created superior solutions — including water softeners and whole home water filtration systems — for homes in Tampa, St. Petersburg, Clearwater, and all surrounding Bay Area cities. Contact us to learn about our water softeners and filtration systems today!

-  What To Expect - Purity Bay's Whole Home Water Purification System offers practicality, luxury, and economy for your family's pleasure and health while protecting your most significant investment: your home. When you choose Purity Bay, you'll be met with the finest quality home and drinking water system that costs only a fraction of what you'll save.

-  10 Stage Water Filtration - Enjoy TODAY'S technology to handle TODAY'S complicated water. Enjoy purer, delicious drinking water with Purity Bay's whole home water filtration and water softening systems. When you switch to Purity Bay, you can expect healthier, cleaner living and over 40 life-changing benefits while saving our planet and your family's health and pocketbook.

Our whole house water filters feature revolutionary tortuous-path collision technology to address heavy metals and various contaminants. We've also included a unique zinc-copper formulation in multiple chambers. Our technology is engineered to inhibit bacteria growth and expand contaminants. Upgraded pathways mean 50% more capacity!
Purity Bay has the exact water solution for your water, no matter where you live. The Purity Bay 10X water processor with PurityMatrix technology is uniquely designed by a Master Water Specialist (MWS) with decades of experience in dealing with problem water. The system is built to last and reduce contaminants, with the bonus of being low-maintenance, resulting in long-term savings for thousands of homeowners.
Purity Bay gives its clients safer, cleaner, better-tasting water right out of their faucet, 24/7. This water solution translates into softer hair and skin, cleaner dishes, less maintenance on homes, and a lot less money spent on soaps, moisturizers, filters, and bottled water. Most current solutions on the market use 80-year-old technology and only serve as a temporary solution to the problem, later requiring constant maintenance and replacements and costing more money in the future. We understand that you want proven, long-lasting performance for your family, which is why Purity Bay is here to help with superior water solutions.
With over 75 years of combined technical experience, Purity Bay is one of the few companies that has refined its product through years of field testing and feedback from thousands of customers. The result is a long-lasting, low-maintenance solution that is sure to address virtually every concern families have relative to water purity. Our solutions will put your mind at ease, as you can rest assured that your family members are drinking and cleaning with pure water.
Purity Bay Whole Home Water Filtration System
Our Multi-Stage Processor is the most desired and complete system available. We have upgraded our previous systems due to over 20 years of field-testing using the latest technology available. While no system is perfect, we have taken responsibility for the changes in the water and have confidence that our system will overcome the complexities of most water quality issues. Our ten-stage processor may address impurities such as:
Chlorine
Chloramines
Arsenic
Asbestos
Cadmium
Chloroform
Chromium
Coliform Bacteria
Hydrogen Sulfide
Lead
Pesticides
Mercury
Salmonella Bacteria
Silver
Trichloroethane
Salt Free Systems
Ion exchange is the most successful method to handle the hardness in the water; however, we understand that some homeowners do not want to deal with the maintenance of salt. Purity Bay uses an exclusive media that will reduce the scale and the spots without maintaining salt or potassium. This media is integrated with our multi-stage processor, so you will still address the impurities that our regular ten-stage processor would be.
FREE 10 MIN IN-HOME ESTIMATE
Get healthier face, skin, & hair.
Give your children a healthier start in life.
Show customers & employees you care for their health.