Murphy Business Sales – Luis Zavala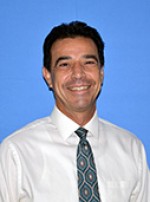 10523 Cardera Drive
Riverview, FL 33578
Murphy Business is one of the largest and most successful business brokerage firms in the country with business brokers conveniently located throughout the United States and Canada.
The South Tampa, Florida (FL) office provides beneficial connections in Tampa, Brandon, Riverview, Apollo Beach, and throughout Hillsborough County.
Choosing to partner with a national business broker provides an advantageous reach of over one hundred offices that have affiliations with National and International Business Brokerage and Merger & Acquisition associations.
Certified Mergers & Acquisition Intermediary - License No. SL3476376
Luis Zavala brings over 30 years of financial management, business owner, and C-level experience, coupled with the vast resources of Murphy Business Sales and Murphy M&A Advisors, to help small and mid-market business owners prepare their companies for sale and then execute the transition, grow or realign their existing business.

He can also help buyers find a business that meets their strategic and financial needs.

He is focused on exceptional customer service to his clients, managing the transaction process so that his clients can stay focused on running their business.

He is a Certified Mergers & Acquisition Intermediary, and a licensed Real Estate Sales Associate in Florida.

Prior to joining Murphy in 2013, Luis was a business owner of a national distribution company and Controller in multiple industries where he was directly responsible for cost reduction and company revenue growth, thus increasing profits. He was instrumental in the acquisition of various businesses throughout his career.
During Luis' tenure as Chief Financial Officer at Murphy Business & Financial Corporation, he has been involved with the M&A Advisors in many middle market deals as well as valuations for a multitude of companies in many industries.
Murphy Business Brokers provide the following unsurpassed services:
Experienced Commercial Real Estate Brokers aid in site selection
Assisting individuals/companies to Buy the most suitable Business
Offering Business Valuation Reports and Appraisal Reports
Skilled intermediaries offer assistance in Mergers and Acquisitions
Selling a Business without disclosing its identity
Giving accurate Equipment Appraisals

Sellers – Receive Your Business Valuation
The selling process starts with a business valuation. Murphy business valuations are performed by qualified, experienced professional appraisers and are in compliance with Uniform Standards of Professional Appraisal Practice (USPAP) of the Appraisal Foundation.
The South Tampa, Florida (FL) Murphy office provides expertise in the local market and connects you to opportunities worldwide. Whether it's a franchise opportunity, merger and acquisition consulting, or site selection for commercial real estate, we will provide the confidence and expertise needed to partner with you on your business venture.