Motto Mortgage Summit – Tiffany Brown
Featured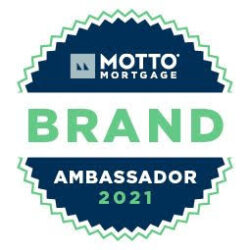 Tiffany Brown | Broker Owner / Loan Originator  NMLS# 1745973
We are a residential mortgage broker licensed in Florida, Colorado and Texas.
At Motto Mortgage Summit we strive to build a culture of excitement and sincerity in the mortgage industry and synergy with our clients and partners.
With a proven process from start to finish, we focus on prompt service and open communication to ensure a smooth and seamless transaction every time.
Whether you are a first-time home buyer, new to the area, have less than perfect credit, or are a real estate investor, our goal is to help you find the best home loan to fit your needs and get you into your dream home as quickly as possible.
Our Motto is Customers First - we work for YOU and not the bank.
With a number of wholesale lending partners, we are able to provide you with multiple competitive bids and streamline the process.
That means more transparency, more options, and information that is easy to understand.
At Motto Mortgage Summit we broker for the best deal, manage and communicate every step of the process and build relationships for life while always doing what is best for the client.
NMLS # 1747812, 1745973